We Have Been Over 200 Years
Getting Ready For Your Visit…
The Highest Pub in Ireland

– Established 1798 –
"Johnnie Fox's is like stepping in to a 19th century home, with standards of the 21st century"
Johnnie Fox's situated in Dublin, is one of the oldest pubs in Ireland. Renowned for being the highest pub in the country, nestled in the peaceful township of Glencullen & surrounded by the beautiful scenery & serenity of the Dublin Mountains.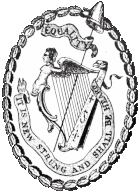 Johnnie Fox's Pub was originally a small holding farm that became a "safe haven" during the great Irish rebellion of 1798 against British Rule in Ireland. Despite the revolt ending inBritish victory, The year of 1798 marked a significant watershed in Irish history.
Johnnie Fox's has remained committed to preserve the relics of Ireland's proud history. Maintaining the originally once holdings farms nostalgic originality & where 'Old Ireland' is very much alive.
Read More
This place totally deserves its reputation. So magic and full of character. A must see. Its worth a drive.. Guinness pie is great but my favourite is a slowcooked lamb shank. It is just amazing
Viktor M
December 2022
Genuinely the best dinner and a show I've ever had the pleasure of attending. The food portions are generous and delicious. The in house lager is a musttry! And the show! Brilliant!
Daniel R
January 2023
No other place like it on earth.
Wolfgang R
3 days ago